OOH Taxi Advertising
Taxi and Rideshare services offer unique opportunities to get your message seen by thousands of diverse, geo-targeted consumers, and they are almost always close to the crowds. It is one of the most affordable methods to expand your reach and build the story behind your brand. Taxi and rideshare companies operate in all the major metropolitan areas around the world, allowing you to scale up your campaign as your company grows.
Check out the types of OOH Taxi Advertising:
1 – Taxi/ Rideshare Rooftop Ads :-
Rooftop ads offer the visibility of exterior advertising without the limitations of a static image. Digital taxi top displays have a prominent placement that stands out in traffic, and with digital taxi advertising screens, you can fine-tune your message throughout the day to enhance your impressions. With options available in every major city, airport, or even mid-sized suburbs, you can reach major markets at affordable rates.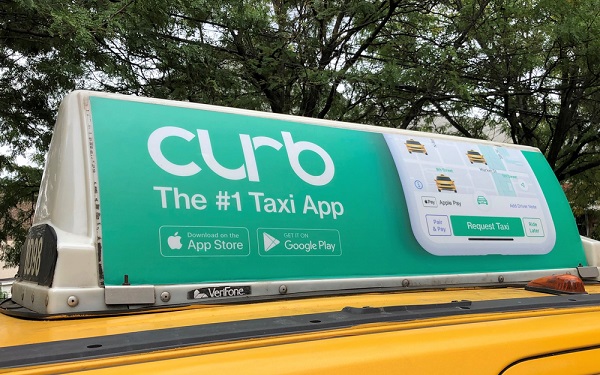 2 – Taxi/ Rideshare Wrap Ads:-
A taxi wrap offers a bigger canvas to display your message, but it also comes with a higher production cost. Branded taxis can use bold colors and designs to catch eyes and deliver multiple messages depending on each side of the vehicle. You can create a moving billboard that's visible 24/7, fluctuating from one high traffic area to another to meet demand. Unlike traditional billboards, your ads will stay at eye-level so they are equally visible during rush hour or off-times.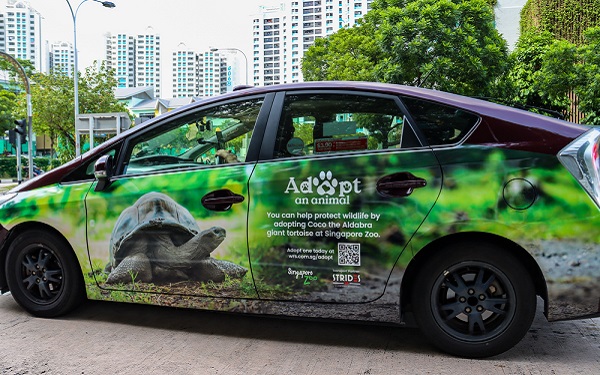 3 – Trunk Ads :-
Trunk ads are visible to pedestrians and riders that are carrying extra baggage, as well as other drivers. Savvy designers can include key features on vehicles, such as windshields, wipers, brake lights, or the shape of the trunk to grab attention and leave a lasting mark on the audience. Stop-and-go traffic can increase the exposure further, especially if you know how to make your mark or bring smiles to frustrated faces with a creative campaign.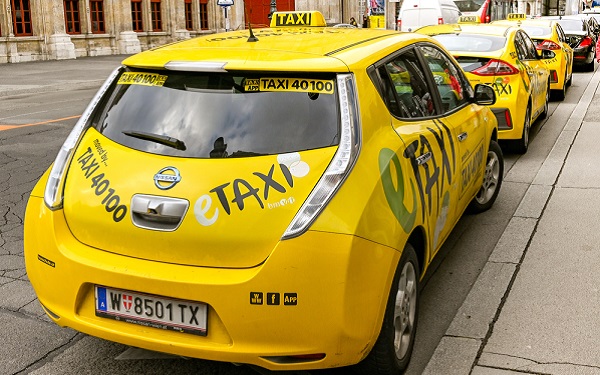 The Impact of Taxi and Rideshare Advertising

Marketing that focus all their efforts on digital campaigns have to work with data that isn't always reliable, and pay money for every click they get on an ad, even if it's the same user multiple times. Companies that spend on out of home advertising opportunities can get greater exposure for a fixed, predictable cost that generates thousands of impressions. This fixed taxi advertising cost offers you benefits such as:
Near Universal Coverage
Exterior ads on taxis and rideshare vehicles spread your message throughout the city, giving you unrivaled visibility. If you want to dominate the market with your presence, exterior taxi ads can get you there with less investment per impression and excellent ROI percentages. And the best part? Consumers can't hide, block, or skip your ads.
Simple Scalability
Most taxi cab advertising opportunities can work with monthly agreements, so you can start small and scale up as your business grows. You can increase the number of cars your ad appears on in a market or target different areas around the country, and even expand to the global market when you're ready. Each target market offers a new opportunity to redefine your marketing to make an impact on different demographics.
They work together seamlessly
You can combine door wraps, trunk ads, and taxi tops in creative ways to fine-tune your messaging with unforgettable imagery. You can take this one step further by continuing the story with interior ads for a more immersive experience. Creative ad campaigns can drive traffic to your website and help you set yourself apart from the competition.
Creative Freedom
The unusual formats offer your team the chance to capture the imaginations of your audience in a highly visible space. Let your design embrace the space in innovative ways unavailable in other forms of outdoor advertising and you can spark conversations about your brand. A memorable ad campaign will ensure customers are aware of your brand far past their initial exposure so you can be there for them when they need you.