Bus OOH Advertising
Buses don't just transport your customers where they want to go—they can also transport your brand to wherever your customers are. Unlike a stationary ad, like street furniture OOH, a moving bus allows you to reach customers all across the city, inevitably catching the attention of tourists and locals, pedestrians and drivers—and of course, regular commuters. With so many options to choose from, bus advertising is one of the most versatile types of OOH media available today. It's time to move your brand in the right direction.
1 – Bus Interiors :-
Workers, tourists, and short-distance travelers all across the country depend on public transit as integral parts of their daily lives. Give bus riders something to see during their commute: your logo, products, and promotions. Plus, by adding QR codes, short links, and social media handles, you can give your adoring public the chance to interact with your brand while they take that cross-town ride.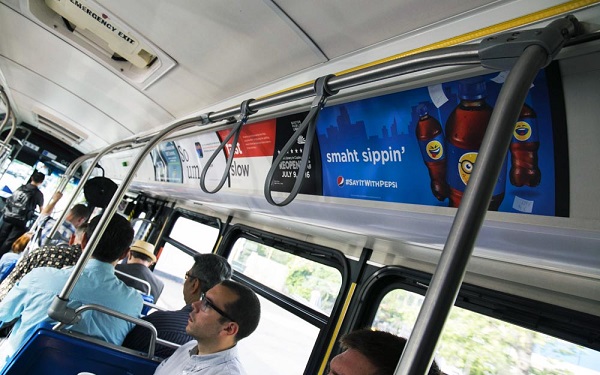 2 – Bus Kings :-
A King will turn heads while providing an easy entry point into OOH bus advertising. Bus Kings are universal and allow you to roll out one standard-sized ad and use it across multiple cities and placements. These ads stretch along the sides of a bus and capture the audience at eye-level. These are typically 144 inches wide by 30 inches tall.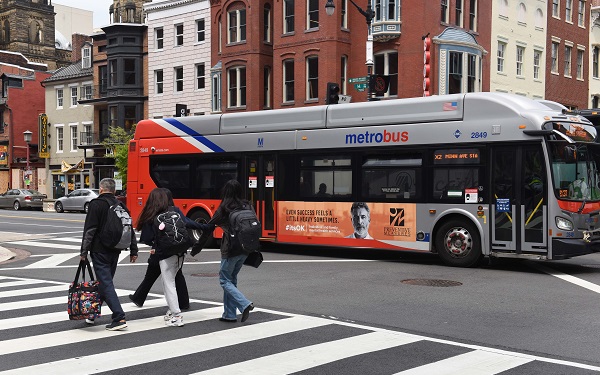 3 – Bus King Kongs or Ultra Kings :-
Bus King Kongs (often shortened to just "Kongs") are the largest standard bus banner size at 248 inches wide by 54 inches tall.  Whether you call them Ultras or Kongs, they're big. Bus Kongs are universal and allow you to roll out one standard-sized ad and use it across multiple cities and placements. These ads typically stretch along the driver's side of a bus and capture both vehicle and street traffic at driver & eye-level.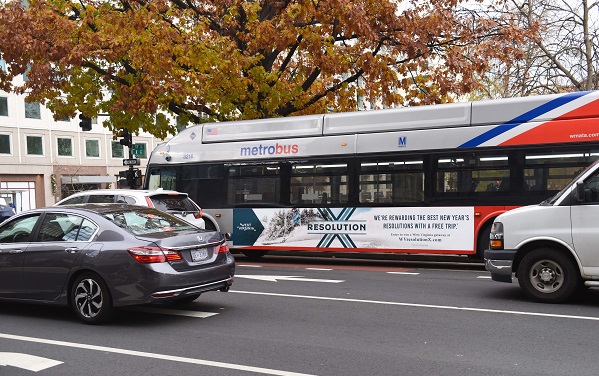 4 – Bus Queens :-
Bus Queens are similar to Kings, but smaller, and located at the curb side of a bus. These are visible to the passengers waiting at a bus shelter as the bus arrives. These ads are typically 88 inches wide by 30 inches tall.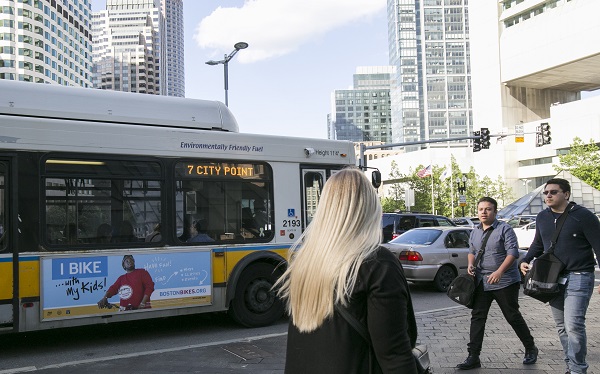 5 – Bus Wraps :-
Embrace exterior bus advertising that attracts pedestrians, riders, and drivers alike—with bus wraps. Like a Bus King at eye level, Bus Wraps give your brand a wide canvas for slogans, event details, social media handles, and more. With a Bus Wrap ad, customers can't help but notice your company's message. Your ad will stretch from top to bottom with your ad. A full bus wrap will cover both sides and the rear, making it impossible to miss.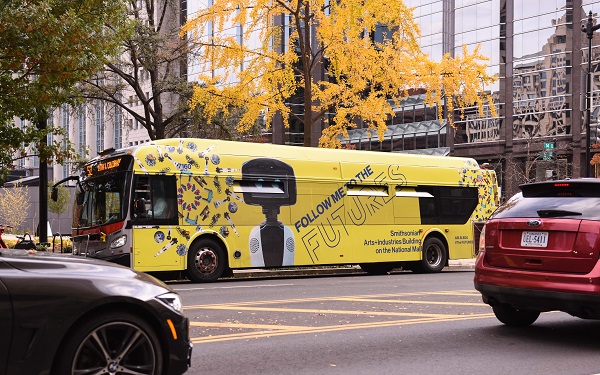 6 – Bus Backs aka Tails : –
While potential customers are waiting in traffic, give them something eye-catching, unique, and impactful to focus on. Bus Backs vary in size and can cover the entire backside of a bus from top to bottom or come in standard sizes to deploy the same copy across different cities and states. For a big canvas with an even bigger potential impact, the bus back wrap is perfect for brands that want to demand attention. If you've ever been waiting behind a bus, you'll understand the impact of these ads.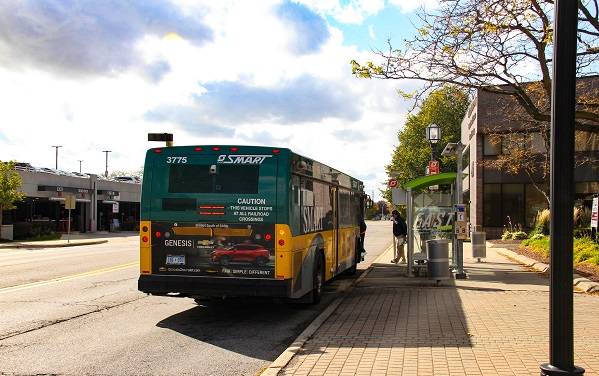 Benefits of Bus Advertising

As the world moves towards sustainability, buses and other public transit methods are only growing in popularity. It's time to greet commuters and travelers everywhere and anywhere with your brand messaging. Bus ads allow your company to:
Reach new audiences, as they cross paths with different people every day. When it comes to active outreach, they're one of the best OOH strategies on the market.
Meet customers where they are, rather than the other way around. If you don't want to commit to just one intersection, wall, or street corner, a bus ad can take your brand on the road.
Create versatile, scalable strategies, with so many ad options to choose from. Between kings, queens, wraps, bus backs, and more, you can grow your fleet of bus ads as your business grows.
Take over the market, with ads on multiple buses and city routes. If you're a big thinker, Bus advertising is versatile, scalable, and effective, a perfect match for many growing brands. It's time to prepare for the hustle and bustle of the city streets with your next Digital OOH or Traditional OOH advertising campaign. At True Impact Media, we're ready to put your brand on the map—and on the sides of buses all over town. Start the search to find the perfect locations and ad types for your messaging. Bus advertising has the size and scale that can meet your goals.