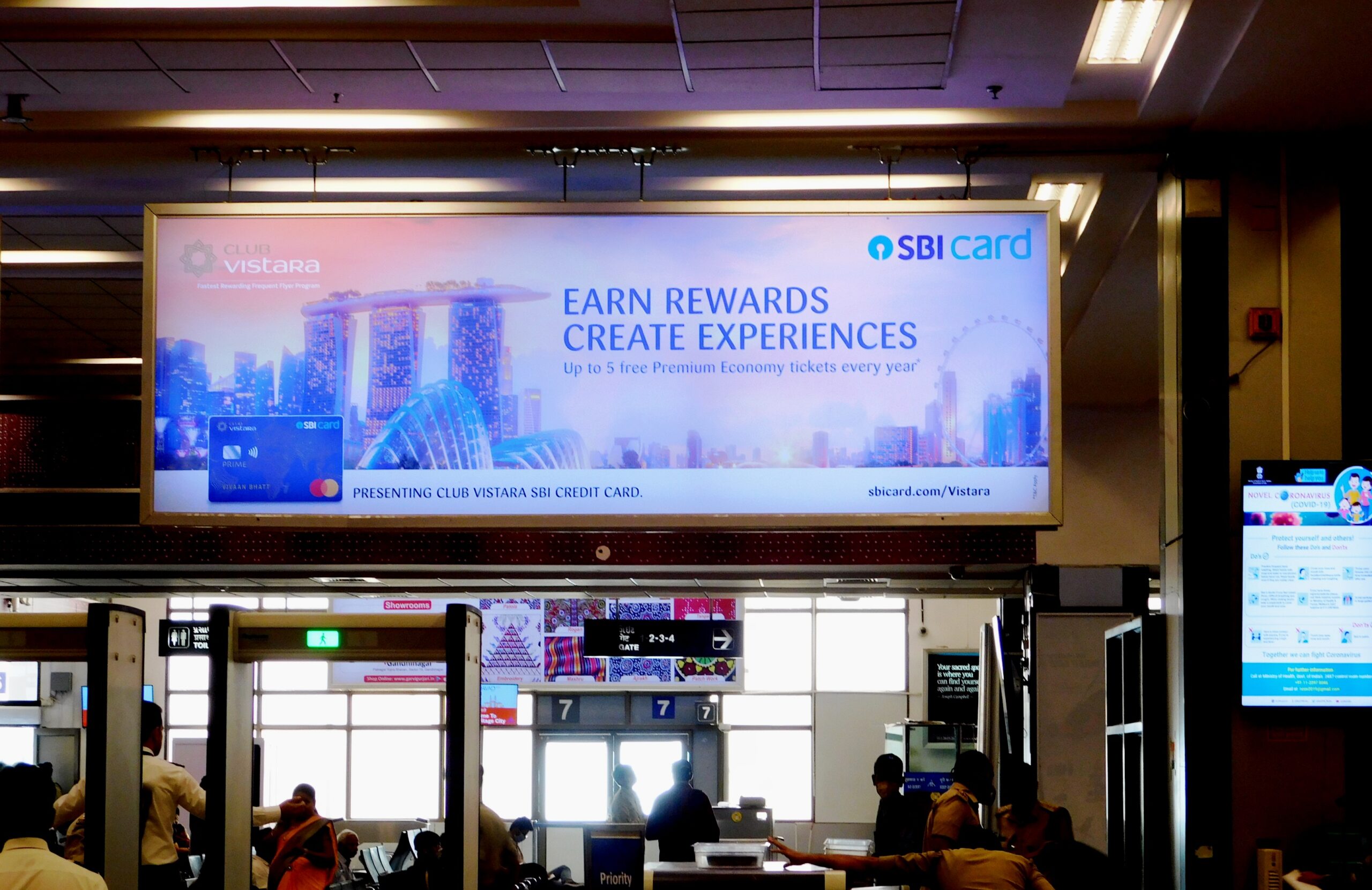 OOH Airport Advertising
Are your travelers arriving, or getting ready to take off? Travelers may spend hours throughout the airport, in shuttles, checking in, waiting for their flight, or picking up luggage from the baggage claim area. You can greet them along the way with impactful messaging to raise brand visibility for geo-targeted audiences.
Check out the types of Airport Advertising:
1 – Backlit Diorama :-
Backlit dioramas call attention to your ad designs for high visibility. You can place them over the baggage claim carousels, by the security lines, or around passenger check-in. These are typically large, static images.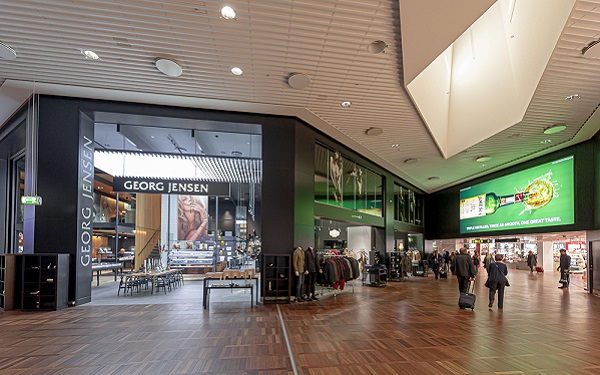 2 – Spectaculars :-
Spectacular are large light boxes displayed in high traffic areas, typically placed in the middle of large areas with heavy foot traffic. You can place them between terminals, near taxi lines, or by car rental centers. While they are more expensive to produce and purchase than other options, they are highly visible to everyone that walks by, and the right design will be sure to draw eyes to your company's message.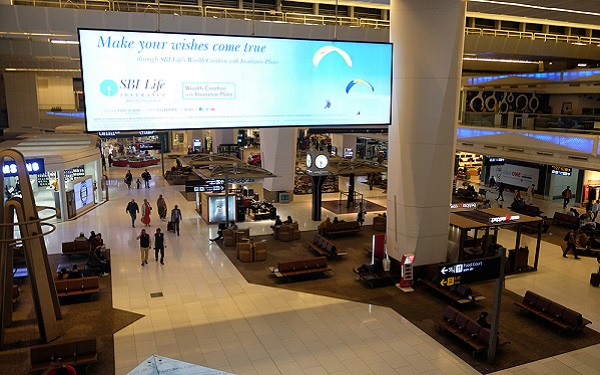 3 – Mini Spectaculars :-
Mini-spectaculars are cheaper to produce and place than spectaculars, making them a good entry point for businesses that are testing the waters. They are typically placed in arrival areas or concourses, where travelers are sure to spend some extra time waiting.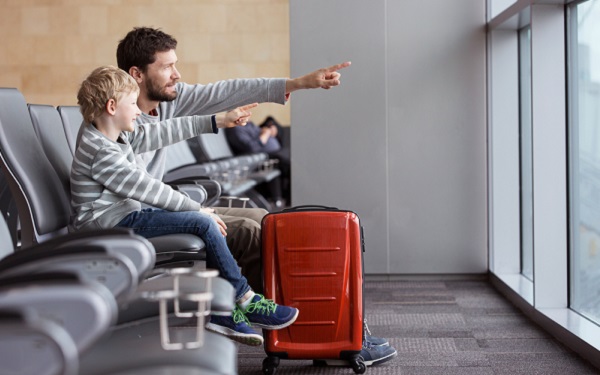 4 – Banners :-
Banners are essentially indoor airport billboards for your brand, offering a large, eye-catching space visible to everyone walking through the airport. You can plaster them on walls or hang them from ceilings throughout the airport. Banners are often bold, bright colors to stand out from the typically neutral coloring of airport walls and ceilings.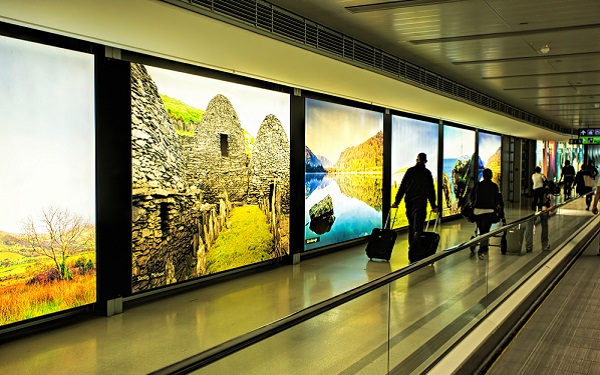 5 – Digital Screens :-
With digital airport advertising technology, you can change your messaging and decide exactly when and where each of your ads are playing. Humans' eyes are naturally attracted to moving images, so you can cut through the noise and deliver your advertising to travelers as they make their way from one place to the next.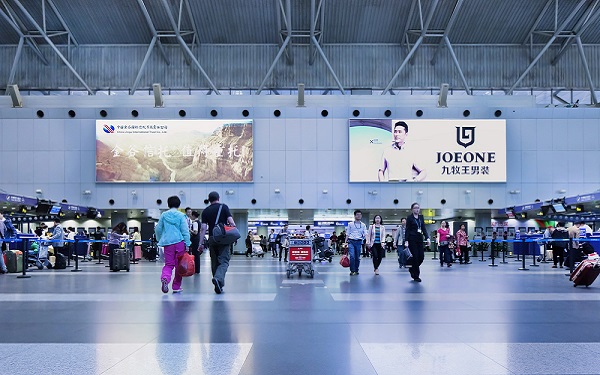 6 – Baggage Claim :-

We have all been there- waiting for our baggage for what seems like hours. This makes the perfect opportunity to target the idle travelers awaiting their luggage. There are options to actually display ads on the equipment itself by putting your ad on the moving carousel. There are also available OOH opportunities atop the baggage carousels with banner ads.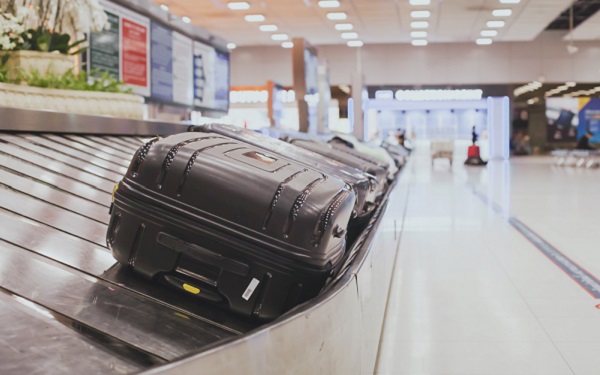 Benefits of Airport Advertising

There are over 100 airports throughout the India offering a wide range of options for budgets of all sizes. The price of entry depends on the location and the size of the airport, but the one thing they all share is 24/7 visibility at a low price per impression. Some of the notable benefits of airport OOH advertising include:
Maximize your Ad Spend
If you advertise in a busy airport, you get more exposure for every dollar you spend and get one of the best returns on your investment for any advertising opportunity. Travelers come from all walks of life, and airports have flexible points of entry for your budget that are easily scalable once your business sees the results of your brand exposure.
Controlled Message Delivery
Airports offer uncluttered visibility that travelers can't skip, mute, or block. With digital displays, you can refine your messaging through the seasons and even down to the time of day. Your messaging can target lifestyles and business needs to help you connect with your ideal consumers.
Travelers Have Money to Spend
An airport advertisement campaign offers a unique opportunity to target an affluent audience of frequent flyers. Your messaging offers a welcome distraction for people who are ready to spend money. Travelers often crave new experiences, and if you offer the right inspiration you can take advantage of a crowd with a more receptive mindset.
Proven Results with Location Based Audiences
Airport advertising is popular because it works. Airport travelers are breaking from their daily routines, which puts them in a uniquely receptive mindset. Airports travelers have an average of 90% ad awareness throughout their visit, and are more likely to purchase products and services they've seen while moving through the airport.